If You're one of Our Visitor who have dropped a comment and If You're waiting for a reply for it then this article is inform you the solution for your waiting.
At Jobtrails.com We get 200 to 300 New Comments Every Day. So It will take time for us to answer each and every comment. You'll get reply to your comment for sure. It's a 100% Guarantee from us.
Instead of coming back to our site and check Whether your comment is answered or not. We recommend you to Subscribe to Comment Updates. Once the Your Comment is answered, You'll get a Immediate Notification to your email informing that Your Question is Answered.
See the Below Image: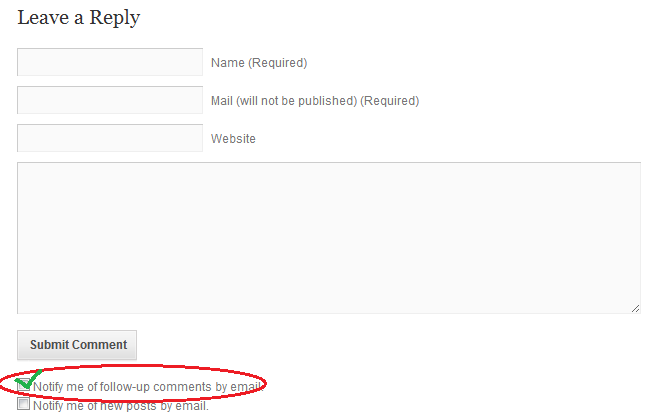 While Submitting your Comment Check the Box "Notify me of Follow-up comments through email".
Once you do this, You'll get a email Notification Once Your Comment is Answered.
Please allow us atleast 48Hrs to answer your Comment in Weekdays. In Weekends It will be answered within 12Hrs.
We Appreciate your Patience.